American Liberty Gold Coin and Silver Medal Program
Lady Liberty—an allegorical female figure representing the American nation's commitment to liberty—has been the most widely used motif on U.S. coinage since the founding of the United States Mint in 1792. A law from that year required that all American coinage feature a depiction of Liberty on their obverses and an American eagle on their reverses. This practice continued through 1947 and has also been featured on certain Modern Commemorative Coins.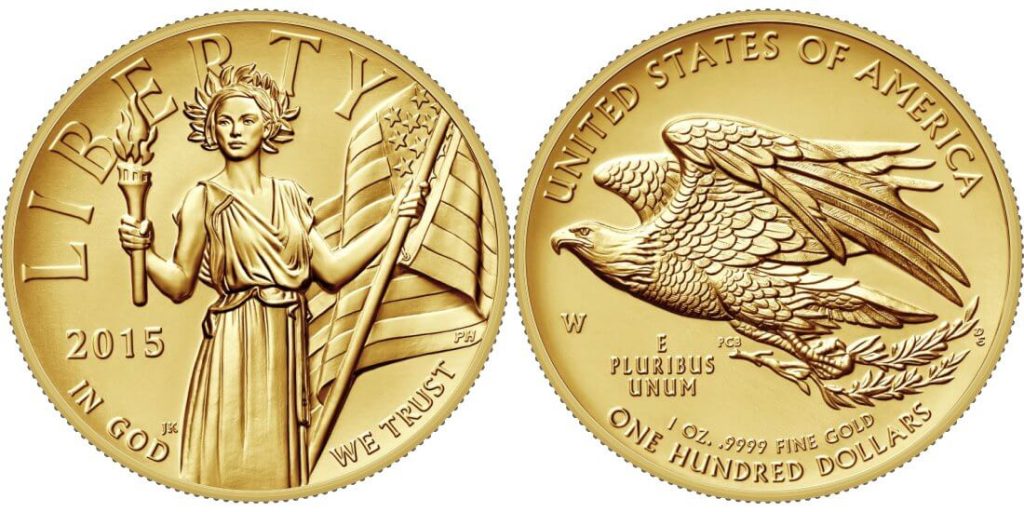 The way in which Liberty was depicted—such as hairstyles and dress, as a younger or older woman, as a figure inspired by Greco-Roman or Native American culture, and sometimes as a man—have continued to change and evolve to reflect a changing United States. However, in the modern era, images of Liberty were replaced on circulating coins with depictions of former presidents, and when the motif did appear, it continued to be in a more classical form, such as on the $10 First Spouse Gold Coins.
In 2013 the Citizens Coinage Advisory Committee, under the chairmanship of Gary Marks, proposed a circulating Liberty coin series that would feature modern interpretations of the concept of Liberty. The plan was crafted into legislation, but the bill did not garner sufficient support to become a law.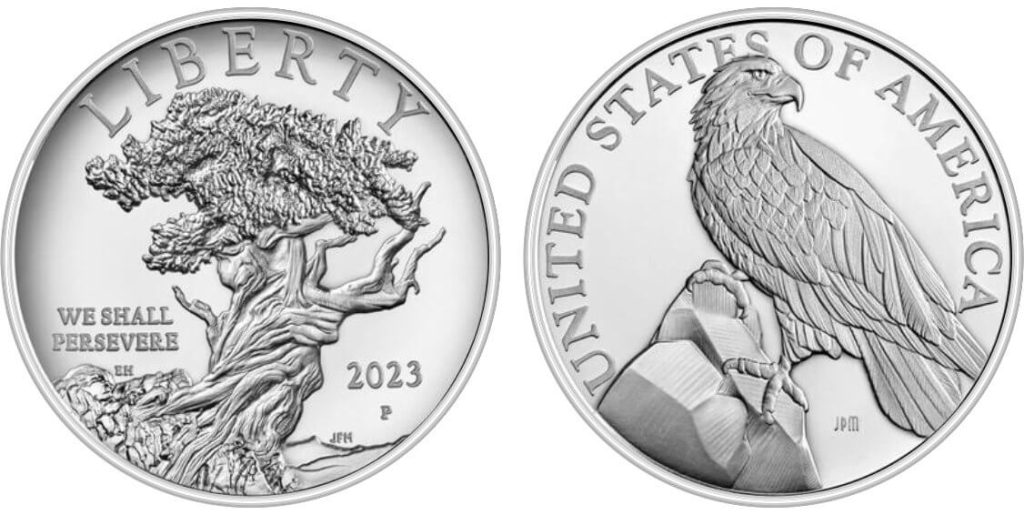 The following year, the CCAC revised the proposal into one in which modern images of Liberty would be featured on 1-ounce, 24-karat high relief gold coins, as well as on 1-ounce silver medals the same size as American Silver Eagles.
Liberty obverse designs that would depict her from different ethnicities would be paired with contemporary motifs of bald eagles, and the series would help promote excellence in coin and medal design.
This program began in 2015, with the gold coins being issued first, followed by the silver medals of the same design, usually in the following year, and has continued through the present.
American Liberty $100 High Relief Gold Coins
American Liberty Silver Medals